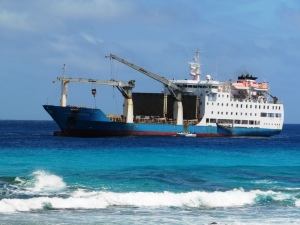 The m/s "Mauritius Trochetia" is a passenger – cargo vessel, which came into operation in 2001. This 5518 GRT vessel can accommodate 108 passengers in Tourist, First, Semi Deluxe and Deluxe type cabins and has a container carrying capacity of 165 TEUs.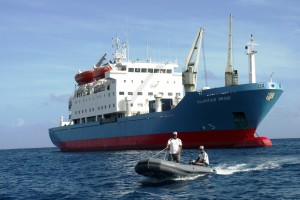 The m/s "Mauritius Pride" was a multipurpose vessel specially designed to cater for the trade specificity of Rodrigues. It operated from September 1990 to January 2014 and had been beneficial for the economic growth of Rodrigues Island.
The vessel no longer belongs to MSCL and shall be shortly replaced by a container/multipurpose vessel of 350 to 500 TEUs that will support and back up the m/s "Mauritius Trochetia".
MSCL Shipservices Mtius Ltd  was incorporated on 27 November 2009 and is a wholly owned subsidiary of Mauritius Shipping Corporation Ltd servicing the main company.
Flemingo MSCL Duty Free Ltd, incorporated on 22 October 2008, provides duty free services at Aurelie Perrine Passenger Terminal and at Port Mathurin terminal.
Through the Coraline Services Business Unit, the Company promotes intra regional trade / container-feedering operations.
It also provides the following services:-
GENERAL AGENCY SERVICES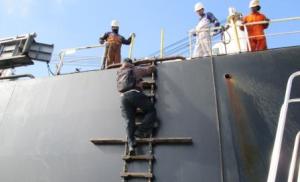 Major Ship Agency in Mauritius providing service to more than 300 foreign vessels annually.
Serviced by dedicated shipping professionals, with extensive commercial and operation experience in the international shipping sector to tankers, bulk carriers, cruise vessels, oil rigs and other casual callers at Port Louis harbour.
For more information, please visit the General Agency Services page.
TECHNICAL SHIP MANAGEMENT
Quality technical management service by highly qualified, experienced and dedicated professionals with the aim to maximize the efficiency and physical condition of a vessel throughout its working life.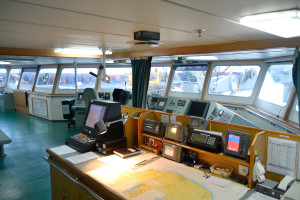 Compliance with the requirements of industry regulations, recognized statutory bodies, the law of the proper Flag State and the places where the vessel is required to trade.
The services for a cost-effective and profitable exploitation of the vessel include :
Arranging and supervising of dry-dockings and repairs
Alterations and the maintenance of the vessel to agreed standards
Arranging the supply of necessary stores, spares, lubricating oil, other consumables used by vessels
Vessel inspection, budget control
Crew employment
PASSENGER TERMINAL MANAGEMENT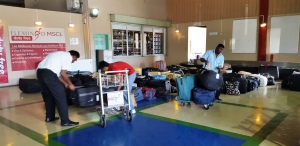 MSCL operates and manages two Passenger Terminals owned by the Mauritius Ports authority namely:-
 Aurelie Perrine Passenger Terminal based in Port Louis harbour and offers a number of services like canteen and a duty free shop

Rodrigues Passenger Terminal based in Port Mathurin with duty free shop facilities
The mission of MSCL is to make the Port Louis harbour Passenger Terminal a pivotal hub for handling all passengers and crew.
SHIPCHANDLING SERVICES
MSCL operates under the licence of the Mauritius Ports Authority in the sphere of ship chandler service /food and technical supply to vessels calling to Port Louis. MSCL aims to provide to every vessel an efficient and high quality of delivered food and ship chandler service.